If you have ordered an existing model in the past months, it's unlikely you will pick it up at the dealer's before January.
If you have put your name down for a model that is yet to be launched, you will probably have to wait until the end of 2020. What's going on?
Getting electric vehicles to market has always been troublesome for Western OEMs. From the first-gen Renault Zoé to the Tesla Model 3 and the Audi e-tron: they have all arrived on the market later than planned. Somehow, manufacturers have a tendency of promising more than they can deliver, perhaps underestimating the challenges behind developing an EV and getting the supply chain and factories ready to build them.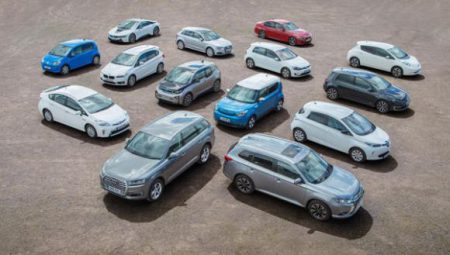 It seems that the Asian manufacturers have been better at managing this. It should hardly come as a surprise that in the land of affordable EVs with a decent range, it's the Koreans and Japanese that rule. Hyundai Ioniq and Kona, Kia Niro, Nissan Leaf: they head the electric vehicle sales charts in Europe. They give the nearly pre-historic, totally obsolete VW e-Golf and equally retirement-deserving BMW i3 a run for their money.
Super credits
Whichever mass-production electric model you may have ordered in the past months, chances are you won't see your EV arrive at the dealer's before the first months of 2020. The same goes for the premium crossovers that go by the name Audi e-tron, Jaguar I-Pace or Mercedes EQC, incidentally. Is battery supply the issue, or is there more at play?
There are indeed only a handful of suppliers – mainly Chinese, Korean and Japanese – on the global lithium ion cell market and they are calling the shots. If you want cells as an OEM, you either pay a hefty price, or you wait until prices come down. The longer you wait, the cheaper you can buy, essentially. Guess which option most OEMs choose?
There is another, more important thing obstructing the delivery of EVs: the so-called super credits. Starting in 2020, every vehicle that emits less than 50g/km counts double in the calculation of an OEMs weighted average CO2 emissions. The average target is 95g/km and needs to be reached by 2021. No wonder that OEMs and their importers are postponing the delivery of as many EVs as possible.
Read more: Fleet Europe
It's Time to Go Green!
If you would like to know more about Solar Panels and the PowerBanx range of home battery systems, and get a free instant quote, please complete our online form: