Up to one million battery electric and plug-in-hybrid vehicles (EVs) are expected to be sold next year in the EU, consolidating the bloc's position as the world's second largest electric car market after China.
In 2020, EV sales will equate to around five per cent of total car sales, and around ten per cent by 2021, analysis released today by campaign group Transport and Environment (T&E) has found. That's up from only around two per cent today.
T&E cites a 2009 law introducing CO2 targets for new cars as the main driver of the sales boom. Car makers can reach the emissions target of 95 g/km by improving the CO2 efficiency of combustion engines; stopping sales of the highest-emitting cars; pooling efforts with other manufacturers of EVs; or boosting sales of EVs.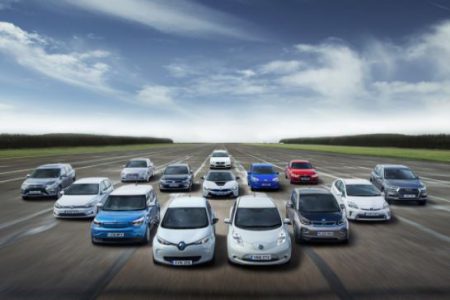 Most brands have chosen to increase sales of EVs as their strategy for complying with the law, and, after years of limited efforts, are finally preparing to bring to market a large numbers of more fuel efficient and affordable electric cars, T&E says.
Toyota is best placed to comply with the law thanks to its early investment in hybrid technology, which has resulted in non-rechargeable hybrids reaching 56 per cent of its EU sales.
An alliance between Renault and Nissan is the next closest to compliance, in large part due to an early focus on sales of EVs such as the Nissan Leaf and the Renault Zoé, T&E found.
Read more: Business Green