Hyundai has joined IONITY's ranks of car manufacturers in a bid to "open a new era" of high power charging (HPC).
A joint venture between BMW, Ford, Daimler and Volkswagen, IONITY was launched in 2017 with the aim of establishing and operating a HPC network along the main highways in Europe.
The firm's 350kW chargers hit the UK in May as part of a partnership with Octopus Energy for the installation of 40 charging stations, supplied with renewable energy.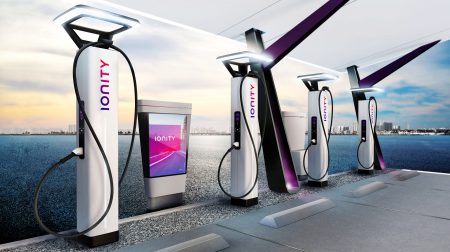 IONITY also penned a deal with Extra MSA Group, which owns and operates part of the UK's motorway network, for installations at eight service stations.
Thomas Schemera, executive vice president and head of product division at Hyundai, said:
"I am confident that our work with IONITY will open a new era of high power charging experiences, where charging will be seamless and easier than refueling for our customers."
Read more: Current News