Engenie is partnering with Octopus Energy to source renewable power in support of its plans to install 400 rapid charge points at 200 Marston restaurants by December 2020
Octopus Energy has announced it is partnering with electric vehicle (EV) charge point distributor Engenie to supply 100 per cent renewable electricity to its growing rapid charge network, which it expects to roll out to 200 Marston's restaurants by December 2020.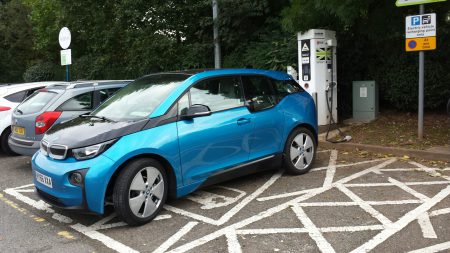 Engenie currently operates 16 rapid charge points at eight Marston pubs. Octopus Energy will fuel the planned expansion of the network, as Engenie works to install 400 rapid chargers at 200 pubs by the end of 2020.
"Reliable rapid charging with 100 per cent green energy is critical for mass adoption of electric cars – supporting people without driveways, and those on longer journeys," said Fiona Howarth, CEO at Octopus Electric Vehicles.

"Octopus is delighted to partner with Engenie, to supply and promote its efficient network at Marston's restaurants and other great destinations across the country, helping clear up local air pollution and enabling us to move to a zero-carbon transportation."
The firms are marking the partnership's launch today with a 'Discovery Day' at Marston's Bakehouse pub in Welwyn Garden City, showcasing Engenie's newly installed rapid charge points. Visitors can also book a slot to test drive an EV.
The rapid chargers in the Engenie network can charge an EV with 75-100 miles in around 30 minutes, depending on the car and the way it is driven.
Read more: Business Green