We meet the businesses who've taken the plunge by buying Teslas to deliver goods – and find out how they've never looked back since
We hear a lot about electric cars being the future of transport, but it's easy to forget there are over four million vans on the UK's roads, delivering vital goods to homes, businesses and institutions up and down the land.
But while the number of electric vans on sale continues to grow, there has been a wider choice of electric cars for some time. Similarly, although early EV vans had limited ranges, often of 100 miles or less, Tesla's Model S could travel up to a claimed 300 miles from launch in 2012.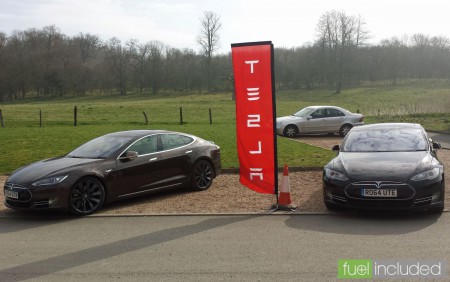 Now the likes of the Jaguar I-Pace and Audi e-tron have caught up, but for years if you wanted a large EV with a long range, the Tesla was the only real option.
Small wonder, then, that instead of a van, some forward-thinking business owners saw the financial and environmental advantages a Tesla could offer, and took the plunge. Auto Express met the owners of two such businesses to see how an EV works as a delivery vehicle.
Amore Bakery
For seven years, Amore Bakery has been selling personalised cupcakes on a business-to-business basis from its rural Buckinghamshire HQ. And the company's in-house delivery service has been a tremendous success for owner, Paulo Benfeito.
"Cupcakes are quite delicate," he says. "If you use a courier service, they often end up getting damaged on their way to the customer. What sets Amore apart from our competitors is that we deliver all of our goods ourselves."
But Benfeito wondered if there were a way of streamlining the cost of running the delivery side. So, in 2014, he bought a Tesla Model S to join his conventional diesel delivery van. He admits this sounds extravagant, joking: "Often, when we want something, we tell ourselves we need it."
Read more: Auto Express