Uber has teamed up with seven electric vehicle charging suppliers to offer its drivers cheaper prices for home charge points, while adding 15p per mile to each London journey to fund the switch to EVs across its London fleet.
The company's latest Clean Air Plan is aiming to get every car in London on the Uber app to be fully electric in 2025 – a significant change to its pledge made in September last year to transition its London fleet of uberX vehicles to hybrid or fully electric by 2019, followed by the rest of the UK in 2022.
From early 2019, a 'clean air fee' of 15p per mile will be included on every trip booked through the app in London – averaging at 45p a journey – to be put towards aiding drivers in upgrading to an EV.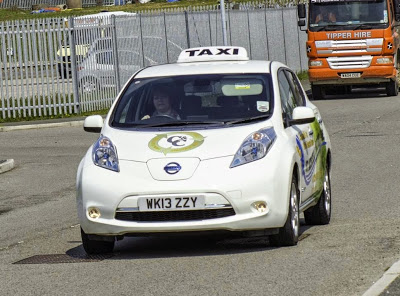 The amount of support drivers could receive will be based on the number of miles they have driven, with those using the app for an average of 40 hours per week likely to expect around £3,000 within two years' time and £4,500 in three years.
This is in place of a similar charge proposed by Uber in September last year of 35p per journey to be put into a ring-fenced Clean Air Fund offering up to £5,000 to drivers towards the cost of upgrading to a hybrid or fully electric vehicle.
The company expects to raise £200 million in the coming years, with a goal to have all Uber vehicles fully electric in London in 2025, with the first 20,000 drivers upgrading to electric vehicles by the end of 2021.
Read more: Current News