Over the past 3 years, BMW has been running a trial of its 'ChargeForward' program with BMW i3 owners willing to automatically delay the charging of their vehicle at the request of their local electric utility, PG&E, in order to offset peak demand.
BMW is presenting the results of the trial and says that electric car owners can turn i3 into 'cash cow' and use more solar power with controllable load technology
The idea is quite simple. Under the program, PG&E can request BMW to delay the charging sessions of BMW i3 owners by up to an hour in order to reduce the load.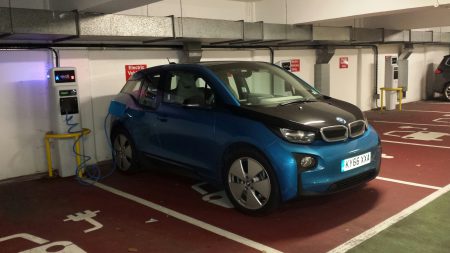 Instead, the owners are incentivized to charge for cheaper when renewable energy production is higher.
In return, owners are compensated for the possible inconvenience. For the first trial run, owners received a $1,000 "gift card" at the launch of the program and they were able to get up to $540 more based on how their charging sessions were affected. BMW is actually reducing the rewards for the second round, presumably because they realized that it was a lot of money for what they were asking of the i3 owners.
It's important to note that owners can easily temporarily opt out of the program before starting a charging session if they absolutely need to charge. But if your car needs to charge, but it's not urgent, you plug it in and if PG&E needs to offset demand, they will delay it and your car will take up to one more hour to charge.
Read more: Electrek