The UK has taken 'a major step' towards the electric vehicle revolution according to the government after the Automated and Electric Vehicles Act completed its passage through parliament.
First published in its draft form in October 2017, the AEV Bill constitutes the government's main route to greater provision of charging infrastructure, which it sees as the main barrier to uptake of EVs in the future.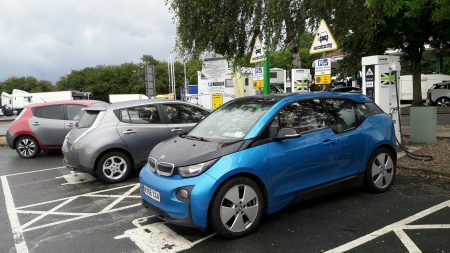 Upon receiving royal assent, a series of measures around deployment and access to charge points are set to become enforceable by law once transport secretary Chris Grayling selects a date for implementation.
Speaking on Thursday when the bill passed, roads minister Jesse Norman said:
"The UK is becoming a world leader in the roll-out of low-emission transport. Today we have passed a significant milestone in that journey.

"This act will ensure that the UK's infrastructure and insurance system is ready for the biggest transport revolution in a century."
Read more: Current News