Many antipollution systems deactivate at high temperatures
Paris bans older cars after pollution soars in heat wave
Europeans aren't just sweating through the long, hot summer. City dwellers may be coughing and wheezing more, too.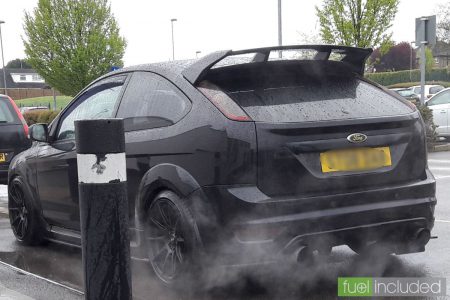 Diesel vehicles, which still command nearly half the market for new cars, are left with barely any pollution controls when temperatures soar above 35 degrees Celsius (95 Fahrenheit), according to France's Petroleum and New Energies Research Institute. That means smog-inducing nitrogen oxide emissions that were at the center of the Volkswagen AG scandal spew into the environment unchecked.
"There are higher emissions of nitrogen oxides because the setups don't work as well when it's very hot," said Gaetan Monnier, who heads the unit that led random government probes of cars after the VW scandal. "The atmosphere is also more reactive during a heatwave, making the level of cars' emissions even more of an issue."
Carmakers have been under scrutiny since the 2015 scandal that revealed VW had rigged the emissions setup in some 11 million diesel cars globally, the main emitters of nitrogen oxides. While sales have dropped as consumers fret over driving bans, diesels still made up 45 percent of new vehicle sales in Western Europe last year. Excessive emissions of the pollutant linked to premature deaths and respiratory problems have prompted the European Union to sue France, Germany, U.K., Romania and Hungary in May after failing for years to comply.
On-road tests have shown emissions clean-up systems start to reduce their effectiveness in cold temperatures as well as above 30 degrees.
Read more: Bloomberg