A nine-year-old girl's fatal asthma attack has been linked to illegally high levels of air pollution.
Ella Kissi-Debrah lived 25m (80ft) from London's South Circular Road – a notorious pollution "hotspot".
She experienced three years of seizures and hospital stays before her death in February 2013. During that time, local air pollution levels breached EU legal limits.
No individual death has previously been directly linked to air pollution.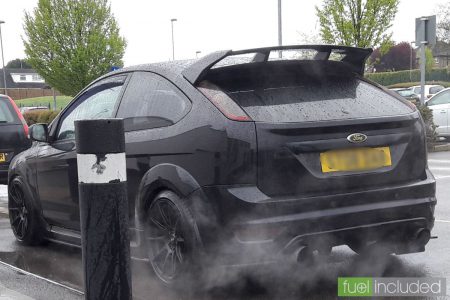 According to a report by one of the UK's leading experts on asthma and air pollution, Prof Stephen Holgate, there was a "striking association" between Ella's emergency hospital admissions and recorded spikes in nitrogen dioxide (NO2) and PM10s, the most noxious pollutants.
His report said there was a "real prospect that without unlawful levels of air pollution, Ella would not have died".
The evidence will be submitted in an appeal to the attorney general to re-open an inquest in to Ella's death.
Ella often walked to school along the South Circular Road and Lewisham High Street, a journey that would take 30-40 minutes. Or she would be driven and have to sit for lengthy periods in traffic jams.
Read more: BBC