Battery electric vehicles (BEVs) ended the year strong with its highest market share in December as one in three cars where EVs, according to New AutoMotive.
Sales of BEVs for the whole year stayed strong and manage to increase 38% compared to 2021,
despite a decrease in sales of cars in the UK market.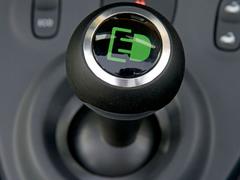 During the month of December there were 39,780 BEVs registered which represented 34% of the total of all cars sold, while 27,605 hybrids were sold during the last month of 2022 and improving on November's sales which stood at 24,748 BEVs registered.
Electric cars continue to be the fastest growing segment of the market, with 250,407 BEVs registered in 2022 and bringing its cumulative total to more than 610,000 at the end of December.
In contrast is the continued decline of fossil fuel vehicles with petrol market share dropping below 40% in December for the first time since at least 2010. The decline of sales from petrol cars will continue in 2023 as buyers transition to electric options.
Read more: Current+
It's Time to Go Green!
If you would like to know more about Solar Panels and the PowerBanx range of home battery systems, and get a free instant quote, please complete our online form: