March 2022 was the best ever month for sales of battery electric vehicles (BEVs), according to the Society of Motor Manufacturers and Traders (SMMT).
In the month, there were 39,315 sales of new BEVs, a 78.7% increase on March 2021, when there were 22,003. This represented a 16.1% market share compared to 7.7%.
These figures mean that in March 2022 there were more BEVs sold than during the entirety of 2019, the SMMT said.
To date this year, there have been 64,165 sales of new BEVs, compared to 31,779 for the same period in 2021- a change of 101.9%.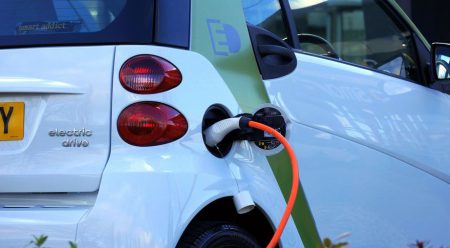 The SMMT said that with grants for BEVs ongoing until at least next March, with interest rates being low and EVs benefitting from lower running costs, there are "significant benefits" for drivers who order new vehicles now.
"With increasing household and business costs, government must do all it can to support consumers so that the growth of electric vehicles can be sustained and the UK's ambitious net zero timetable delivered," Mike Hawes, SMMT chief executive, said.
Earlier this year, the SMMT called for VAT on electricity used for public chargepoints be cut to match that for home use, as well as for binding targets for the rollout of public chargepoints to help meet demand in light of surging BEV sales.
Read more: Current+
It's Time to Go Green!
If you would like to know more about Solar Panels and the PowerBanx range of home battery systems, and get a free instant quote, please complete our online form: