September was the best ever month for sales of battery electric vehicles (BEVs), according to the latest figures from the Society of Motor Manufacturers and Traders (SMMT).
Sales of BEVs reached 32,721 in September 2021, a 49.4% increase on the same month in 2020. These sales figures were, in fact, just over 5,000 off of the total number registered during the whole of 2019. It meant BEV sales represented 15.2% of the market share, surpassing diesel sales for the fourth month in a row.
New car registrations as a whole plummeted in September, falling by 34.4% to 215,312 compared to the year before. This is the weakest September since 1998, with the ongoing shortage of semiconductors impacting vehicle availability.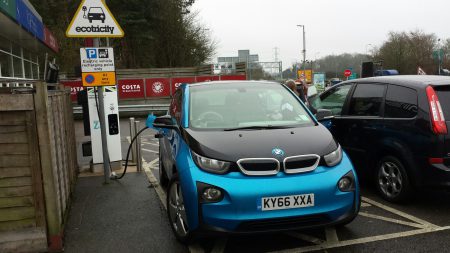 This year to date, 125,141 BEVs have been sold, an 87.9% increase on the year before. This is also higher than the total number of diesel vehicles sold so far this year (117,605).
Mike Hawes, SMMT chief executive, praised the "rocketing uptake" of BEVs, but said that in order for all drivers to make the switch, "massive investment" in public charging infrastructure is still required.
However, figures from Zap-Map show that two key areas of the UK's public charging infrastructure have grown significantly since the end of 2020. The number of ultra-rapid charging devices in the UK has increased by over 50% since the beginning of year, with there now being over 1,000 ultra-rapid charging devices in the ground alongside 3,750 rapid chargers.
The number of slow chargers has also increased by 66%, from over 3,670 at the end of 2020 to more than 6,100 at the end of September, Zap-Map's data shows.
Read more: CURRENT
It's Time to Go Green!
If you would like to know more about Solar Panels and the PowerBanx range of home battery systems, and get a free instant quote, please complete our online form: