Due to the unique challenges that have arisen from the pandemic-induced lockdowns, 2020 has been a tough year for many industries around the world—not least for the auto industry. As COVID-19 cases continue to emerge in earnest, government restrictions that remain in place to this day throughout much of the world have ensured that consumer confidence has remained almost continuously subdued since March. And as such, demand for cars worldwide has taken a spectacular nosedive.
Among the gloomiest stories that have emerged from the industry include Nissan deciding in the second quarter to comprehensively slash global vehicle production by 20 percent by the end of its 2023-24 fiscal year and crude-steel production in North America during the first half of the year being recorded at just 50.2 million metric tonnes, a hefty 17.6 percent lower than that of the same six-month period in 2019.
But despite the overwhelmingly bearish sentiment that has pervaded the global auto industry during this time, electric vehicles (EVs) have remained a distinct silver lining, extending an already impressive growth trajectory spanning much of the 2010s.
Indeed, electric cars experienced phenomenal adoption over the last decade, expanding every year by at least 60 percent—except in 2019, when China introduced regulations that significantly hindered new start-up manufacturers from entering the market and cut electric-car purchase subsidies by about half. Nonetheless, global sales of electric vehicles still managed to reach almost 2.2 million last year, which at 2.6 percent represents its highest ever share of the global car market. The total stock of electric cars sat at 7.2 million at the start of the year, 47 percent of which were in China. As such, the stock of electric cars registered a 40-percent annual increase last year.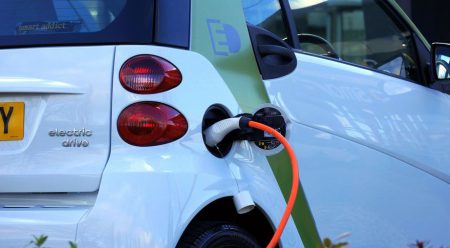 Leading the way, of course, is Tesla, which has garnered most of the attention as the leader for the transportation industry's transition to zero emissions. Its Roadster was the first approved lithium-powered EV on the roads back in 2008. And led by the enigmatic Elon Musk, it has been at the forefront of the industry ever since, with the last year or so experiencing significant breakthroughs. Indeed, the first nine months of the year saw Tesla stock surge by a staggering 450 percent, and today the company's market capitalisation is even bigger than that of Toyota. Other prominent players in the space, meanwhile, include the likes of NIO and Nikola Corp.
But it would not be entirely honest to assert that the electric-vehicle market has been completely immune from COVID-19 this year, as the pandemic did clearly trigger a major decline in electric-car sales in some markets, especially earlier in the year. In April, sales in the United States, for instance, were just half of where they were a year earlier. And sales in China fell to some 16,000 vehicles in February, which was around 60 percent less than a year previously. But by April, a strong recovery had set in, with Chinese electric-car sales around 80 percent of April 2019 levels.
Nonetheless, EV markets have shown significant resilience in the face of tough operating conditions, especially in Europe, where 2020 is the target year for the European Union's (EU's) carbon-emissions standards, which limit average carbon-dioxide (CO2) emissions per kilometre driven of new car sales. As the International Energy Agency (IEA) observed, in the largest European car markets combined (France, Germany, Italy and the United Kingdom), "sales of electric cars in the first four months of 2020 reached more than 145 000 electric cars, about 90 percent higher than in the same period last year".
The second quarter of 2020 saw the market share of electrically chargeable vehicles increase to 7.2 percent of total EU car sales, compared to a 2.4-percent share during the same period last year, according to the European Automobile Manufacturers Association (ACEA). "From April to June 2020, registrations of electrically-chargeable vehicles (ECV) rose by 53.3% to 129,344 new cars across the EU," the industry association observed. "This resulted in the overall market share of ECVs going from 2.4% in 2019 to 7.2% in the second quarter of 2020. Sales of plug-in hybrids (PHEV) provided a strong boost to this growth (+133.9%) with 66,128 new cars. The increase in registrations of battery electric vehicles (BEV) was more modest (+12.7%), totalling 63,216 units."
The pandemic has not been as kind to the auto industry's diesel and petrol segments, the ACEA found, although they accounted for more than 80 percent of car sales.
As such, many believe the resilience shown by the electric-vehicles segment demonstrates significant promise for the coming decade and beyond. But what underpins this resilience? A combination of factors, it would seem. Market intelligence and analytics firm CB Insights highlights three of the most important factors:
Environmental: Electric vehicles are seen as playing a crucial role in helping to mitigate climate change. A 2018 Consumer Reports survey found that 80 percent of those intending to purchase an EV were doing so primarily for environmental concerns.
Socio-political reasons: Passenger vehicles account for some 23 percent of global oil demand, according to the IEA's 2018 World Energy Outlook. By lowering oil dependence, including for importation, and by diversifying energy usage, countries could have more power with regards to geopolitics and foreign policy.
Economics: The IEA sees the shift to more sustainable transport saving governments, companies and individuals up to $70 trillion by 2050, while the US Department of Labor estimates that electric-vehicle manufacturing will add a net of 350,000 US jobs by 2030.
Read more: International Banker
It's Time to Go Green!
If you would like to know more about Solar Panels and the PowerBanx range of home battery systems, and get a free instant quote, please complete our online form: