Nearly 20 per cent of all new cars that joined UK roads last year were either fully electric or plug-in hybrid vehicles, an all-time record, new figures from the Society of Motor Manufacturers and Traders (SMMT) show.
While the number of vehicles on UK roads surpassed 40 million for the first time, CO2 emissions fell to the lowest on record.
The UK now has more than three quarters of a million low, ultra-low and zero-emission cars, although this makes up only around 2 per cent of all vehicles.
The number of these cars grew by 26 per cent last year, with 532,603 hybrids, 144,335 plug-in hybrids and 92,913 battery electric vehicles now in use.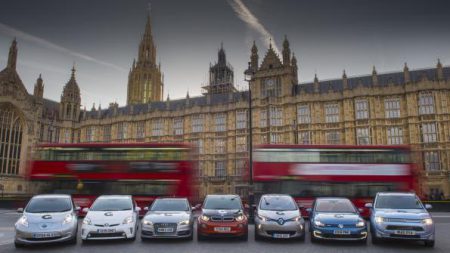 Meanwhile the number of diesel cars in use fell marginally by -0.9 per cent to 13,723,299, accounting for 39 per cent of the parc, while petrol cars grew by 1.2 per cent to 20,657,838.
Diesel vehicles have seen declining sales ever since VW was caught using emissions-cheating software in its vehicles, coupled with rising concerns about their impact on air pollution.
SMMT chief executive Mike Hawes said the figures highlight the "essential role" the UK's vehicle fleet plays in keeping vital goods and workers moving during the coronavirus pandemic.
It also illustrates that investment in cleaner, safer and more reliable vehicle technology is paying off as "demand for mobility grows", he claimed.
"To ensure this trend continues, we must get the right support for businesses and their workers in place now so that when this crisis is over, the sector can help get the whole country and our economy back on the move," he added.
Read more: IET
It's Time to Go Green!
If you would like to know more about Solar Panels and the PowerBanx range of home battery systems, and get a free instant quote, please complete our online form: