'I make no bones about it. We want to remove all the subsidy'
THINKING of upgrading to a new pure-electric car? You may want to consider putting your order in sooner rather than later, as the Department for Transport (DfT) plans to fully phase out the Plug-in Car Grant subsidy.
In an interview with The Times, the transport secretary Grant Shapps confirmed the government wants to pull the plug on the grant, which allows buyers of eligible vehicles to save up to £3,500 on their new car purchase — though didn't indicate when exactly the incentive will be scrapped.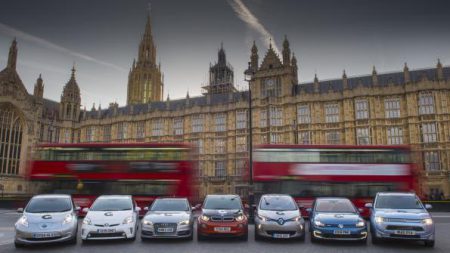 Shapps said: "I make no bones about it. We want to remove all the subsidy. So you can see this in two ways. If you are out there reading this, thinking of buying an electric car, buy it while the subsidy's there, because it will go eventually."
While the transport secretary has personally benefitted from the scheme, having purchased a pure-electric Tesla Model 3 saloon, and believes the scheme is "helping people switch to the emissions-free cars of the future", he said he can't promise "lots of extra public bungs of taxpayers' cash so you can buy your new car" in future.
Phasing out the subsidy for pure-electric cars appears to be at odds with the government's plans to reduce UK emissions and its Road to Zero strategy, which will require all new cars to produce "effectively zero" emissions by 2040.
The transport secretary says he instead wants policy makers play their part in assisting drivers make the switch to zero emission vehicles, helping to "normalise electric cars as being the way forward".
Read more: Driving