Millions die each year from dirty air. The trauma of a 9-year-old London girl may bring the dangers home.
LONDON — Dirty air kills millions of people around the world every year, but it can be hard to put a face on a danger so vast. Rosamund Adoo-Kissi-Debrah is fighting to do just that. The face she has in mind is her daughter's.
Ella Kissi-Debrah was 9 when she died in 2013, after three years of asthma attacks so bad, they sometimes triggered seizures. In photos, her smile is broad and bright, her hair braided. She loved music and swimming, and dreamed of becoming a pilot.
Ella lived with her family just off London's South Circular Road, a major thoroughfare that is clouded by the diesel fumes that make London's air — like much of Europe's — thick and foul-smelling. A scientist's analysis found that many of her hospitalizations coincided with local pollution spikes.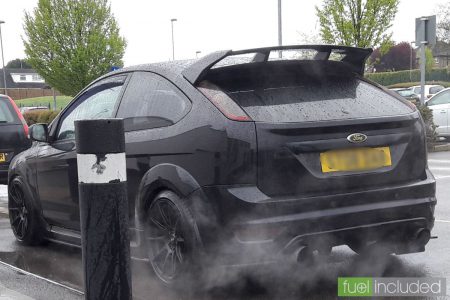 Now Ms. Adoo-Kissi-Debrah wants to put air pollution on Ella's death certificate. On Jan. 11, the top legal adviser for England and Wales, Attorney General Geoffrey Cox, backed her application for a new inquest, and this week, her lawyer plans to petition the High Court to authorize it.
The coroner who originally investigated Ella's death ruled she had died of acute respiratory failure, but made no mention of pollution. Ms. Adoo-Kissi-Debrah did not know then what diesel fumes can do to young lungs. It was more than a year after Ella's death that she first learned dirty air is a known asthma trigger. "It was like putting a picture together" as it finally began to make sense, she told me.
Air pollution has never appeared on a British death certificate, said Ms. Adoo-Kissi-Debrah's lawyer, Jocelyn Cockburn. If a new coroner amends Ella's to note its role, he or she could also demand that the government take action to prevent future deaths. And the moral and political repercussions could be even wider.
This grieving mother's fight holds a power far greater than its potential to clarify the cause of one family's tragedy. It's bigger than just London and Britain, too. In demanding that dirty air be written into the official record as having contributed to her loss, Ms. Adoo-Kissi-Debrah wants to force us all to recognize a danger that is all around us, but which we have long chosen to ignore.
Read more: NY Times