More than 21 million electric vehicles could be sold each year by the end of the next decade, with EVs achieving cost parity with conventional vehicles in the UK as early as 2021.
Those are the headline findings in new research compiled by advisory firm Deloitte, which has also forecast that electric vehicle supply could outstrip demand, heaping pressure on manufacturers.
The research, published this week, details how Deloitte expects the global adoption of EVs to accelerate in the coming years. Deloitte expects the number of new EVs on the road to double from two million in 2018 to four million in 2020, before soaring to 12 million by 2025.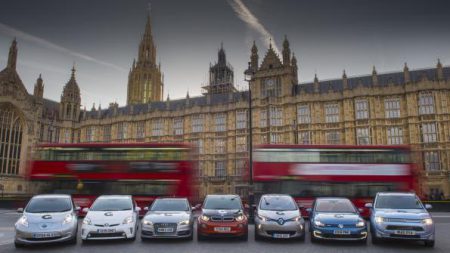 This is then expected to rise further to 21 million vehicles by 2030, by which time battery electric vehicles are expected to account for 70% of total EV sales the world over.
That surge in demand is to be driven by both growing consumer demand for greener vehicles and government policies driving their adoption. While the UK government has tinkered with the financial incentives on offer, the plug-in car grant continues to support purchases of certain types of low-emission vehicle in the UK.
And the UK looks set to lead the pack in cost-parity, with Deloitte's automotive partner Michael Woodward expecting electric vehicles to be as cheap to own as petrol and diesel vehicles in the UK as early as 2021.
"In the UK, the cost of petrol and diesel vehicle ownership will converge with electric over the next five years. Supported by existing government subsidies and technology advances, this tipping point could be reached as early as 2021. From this point, cost will no longer be a barrier to purchase, and owning an EV will become a realistic, viable option for new buyers," he said.
Read more: Current News