Electric vehicle sales are on the rise all over the world. That doesn't mean some traditionalists are taking it well.
2018 is shaping up to be a record year for electric vehicles. My Bloomberg NEF colleagues expect 1.9 million EVs will have been sold last year, up from 1.1 million the year before, with the bulk of those sales in Asia. Overall, China's new passenger vehicle sales were in significant decline for the first time in more than 20 years.
Rapid growth requires the infrastructure to keep those electric vehicles charging on road trips, at offices or any time their owners aren't plugging in at home. That infrastructure is being built in major auto markets — and some new behaviors are cropping up, too, as electric vehicle charging outlets are being built at retailers, apartment complexes and especially at gas stations.
There are currently about 50,000 fast-charging outlets in the U.S., and Germany and Japan have 30,000 to 40,000 each. However, as Bloomberg News's Marie Mawad found out during her recent drive from Paris to Mannheim, Germany, there are still not enough charging outlets to set a road-tripping EV driver's mind at ease.
China has … a few more. And for good reason: Very few drivers in China have personal garages in which to slow-charge overnight.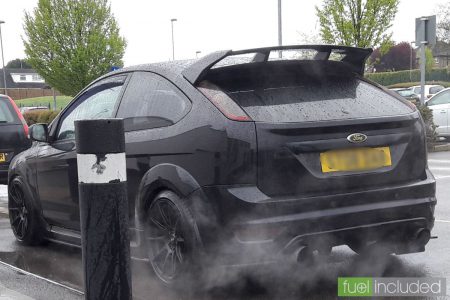 Meanwhile, by the end of last year, there were reports of U.S. drivers being "ICEd out": drivers of internal combustion engine cars deliberately occupying dedicated charging spots, preventing EV drivers from using them. Besides being deliberate and hostile, it's not an exaggeration to call such behavior the result of a culture clash between the environmentally minded and coal-rolling enthusiasts. More plainly, perhaps, it is new versus old.
Read more: Bloomberg