If you need to be able to transport up to seven people but thought electric motoring was not an option then think again.
Nissan has billed its e-NV200 Combi as the world's first electric MPV.
It might not get the same sort of coverage at its higher profile stablemate the Nissan Leaf or more upmarket electric offerings like the Jaguar I-Pace and Tesla Model S but the e-NV200 certainly fills a niche and in many ways makes perfect sense.
Its van underpinnings (essentially it's a version of the e-NV200 van) mean it might be just a little too rough and rugged for some but the ability to transport up to seven people and its immense practicality combine to make a fairly compelling USP.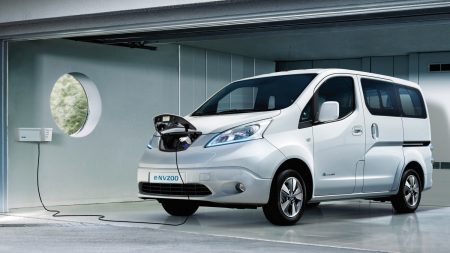 There are both five and seven-seat versions of the e-NV200, though I would imagine most buyers will probably plump for the seven-seater.
The two seats in the third row can be folded up, while the middle-row three-seat bench can also be folded and tumbled out of the way, boosting carrying capacity.
According to Nissan it's possible to accommodate three full-size bikes with all the seats out of the way.
My initial feeling when I set off in it for the first time was that of being in a kind of upmarket milk float – given the silence, its van-like character and high driving position.
However, once you get over its initial oddness the e-NV200 is a vehicle that is very easy to like and for eco-minded families it is absolutely perfect.
No doubt it will also prove attractive to taxi drivers and shuttle firms.
Read more: Coventry Telegraph