DrivingElectric has named its first Car of the Year, the Kia e-Niro, at the first ever DrivingElectric Awards
Our inaugural awards have been won by the all-new Kia e-Niro, and it's not hard to see why. This pure electric, compact family SUV gets a range of 301 miles, and promises to be comfortable and great value when sales start later this year.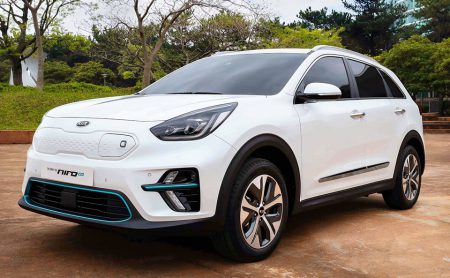 Other success stories from the Driving Electric Awards include the Jaguar I-Pace, our best large electric car for 2019, while the Hyundai Ioniq Plug-In and the Volvo XC60 T8 won the compact and large plug-in hybrid awards respectively. Toyota and Lexus took the prizes for conventional hybrids with the Toyota Prius and Lexus RX winning in the compact and large categories for non-plug-in cars.
Read more: Driving Electric