The world's first commercial solar electric vehicles are hitting the U.S. and European markets in the next few years. German company Sono Motors, Southern California-based Aptera Motors, and Dutch company Lightyear are all producing electric vehicles with integrated solar panels, which can harness the sun's power to provide around 15-45 additional miles on a clear day.
These vehicles also have regular, lithium-based batteries that can be charged using electricity from the grid, so for longer drives these cars essentially function like a standard EV. But for commuters and other short-distance drivers, the majority of their miles could be fueled almost entirely from the sun, free of charge.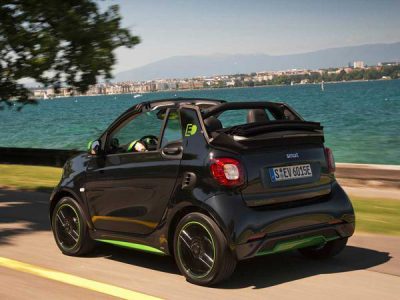 Dan Kammen, professor of energy at U.C. Berkeley, said he expects this tech will make good financial sense for many consumers.
"Solar panels are so inexpensive and integrating them into the skins is so easy that once you get over that initial learning curve, those initial couple thousand vehicles out there, it's hard for me to envision that this won't be cost-effective," Kammen said.
The cars coming to market
The Sono Sion, which is expected to begin production in Europe in mid-2023, is priced starting at just $25,000. Its battery has a 190-mile range, and while the car also has 465 integrated solar half-cells on its exterior, the boxy, five-seat hatchback appears unassuming and practical.
Read more: CNBC
It's Time to Go Green!
If you would like to know more about Solar Panels and the PowerBanx range of home battery systems, and get a free instant quote, please complete our online form: