Following Chancellor Rishi Sunak's first budget, we look at whether it was good or bad news for drivers…
The government has announced new funding for electric vehicle charging, pothole filling and road improvements as part of its annual March budget.
In his first budget as Chancellor, Rishi Sunak announced a new package worth £27 billion for strategic road improvements over the next five years, including an extra £2.5 billion to repair 50 million potholes over the next five years. The Chancellor dubbed the announcement as representing the largest investment ever in the transport sector.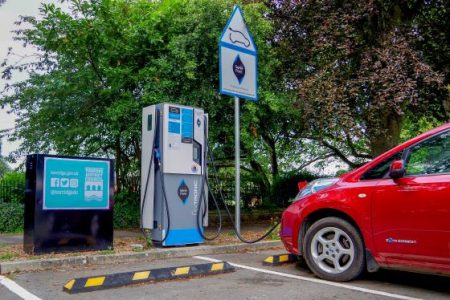 Below, we look at each of the Chancellor's other announcements, and how they affect motorists and car buyers.
Electric vehicle charging
The Chancellor announced a new £500m funding pot, to be spent over the next five years, to help grow the UK's rapid charging network for electric cars. The intention is that drivers will never be more than 30 miles away from a rapid charging point. The fund is primarily designed to cover the cost of businesses installing fast charging points on their premises.
According to charging point locator Zap Map, there are currently close to 18,000 charging points in more than 11,000 locations across the UK.
Plug-in vehicle grant
In addition, the current grant for those buying an electric vehicle, due to run out at the end of this year, has been extended to 2023 in a move worth £403 million. However, the current grant of up to £3500 will be cut to £3000 on orders placed from 12 March. In addition, the grant is no longer available on cars costing more than £50,000.
Industry body the Society of Motor Manufacturers and Traders had wanted the government to go one step further by abolishing VAT on electric and plug-in hybrid cars. The group said that this would increase sales of such cars to just under one million by 2024, resulting in the saving of 1.2 million tonnes of CO2.
So far in 2020, more than 6500 purely electric vehicles have been sold – a rise of more than 200% on the same period in 2019. However, such cars still represent just 2.9% of total cars sold. More than 160,000 buyers have made use of the grant since it was introduced in 2011.
Elsewhere, the budget confirmed that electric vehicles will be exempt from the so called Expensive Car Supplement, which can add up to £1600 in tax over five years on cars costing more than £40,000.
Read more: What Car
It's Time to Go Green!
If you would like to know more about Solar Panels and the PowerBanx range of home battery systems, and get a free instant quote, please complete our online form: