New reports from Environmental Defense Fund Europe and Green Alliance suggest the incoming government should prioritise steps to bring down electric vehicle costs
(LONDON – 11 November, 2019) Electric vehicles (EVs) can not only help clean the air and cut carbon emissions but also save millions of pounds for people with lower incomes, if the incoming Government takes proactive steps to bridge the affordability gap between EVs and fossil-fuel vehicles. According to two reports released today by Environmental Defense Fund Europe (EDFE) and by Green Alliance in conjunction with Frontier Economics and Element Energy, with targeted action, lower-income households could save nearly £350 million in total every year, with cost savings reaching £3,000-£5,000 per household over the time of owning a car.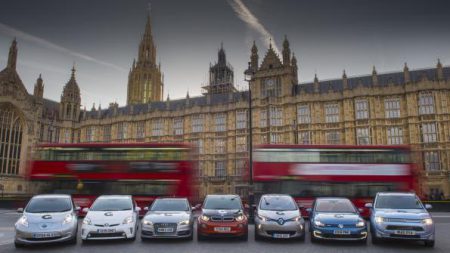 Compared to petrol and diesel cars, EVs have zero combustion emissions, and are cheaper on a total cost of ownership basis. Yet, the reports show there are significant barriers preventing low-income households from accessing the EV market. By putting in place targeted policies, the Government can ensure those on lower incomes can benefit from electric transport sooner, as well as speed up the improvement of air quality.
"People with lower incomes bear the brunt of pollution from cars, while being least able to afford a clean alternative," said Baroness Bryony Worthington, Executive Director of EDFE. "The good news is the Government has several tools at its fingertips to bring down the cost of electric vehicles and make clean transport more inclusive."
Households in the lowest two income deciles made up just 4% of EV owners from 2015-2017, but more than 10% of internal combustion engine vehicle owners. On the other hand, those in the top 20% income range buy over half of the EVs sold annually, but only around a quarter of internal combustion engine vehicles.
Read more: EDF