The latest findings from the Auto Trader Fastest Selling Index reveal that second-hand car buyers are clamouring for EVs.
The Renault Zoe is particularly in demand. Renault's long-serving electric city car takes up three of the top four fastest-selling spots. Zoes dating from 2017, 2016 and 2015 are selling, on average, in no more than 26 days. The 2016 Seat Alhambra diesel (automatic) takes third place among them.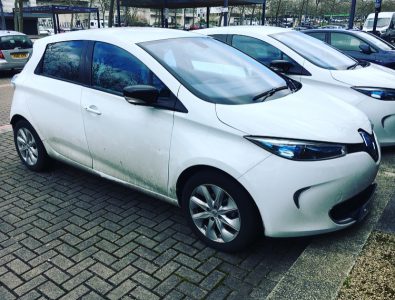 It's the third time that an EV has come top in the fastest-sellers chart. Last time, it was the Nissan Leaf in March 2019. Before that, it was the Zoe in July 2018. This is the first time, however, that an electric vehicle has taken first and second spots.
Overall, the MPVs and SUVs that normally dominate the top of the table have been deposed, with smaller and more fuel-efficient vehicles breaking into the top 10. Examples include the Volkswagen Polo, Toyota Aygo and Volkswagen Up.
"This month's result is hugely significant as it marks the first time a pure electric has taken both the first and second spot on our list of fastest turners, and it's only the third time since we've been tracking the market that one has been named the overall fastest," said Auto Trader's director of commercial products, Karolina Edwards-Smajda.
Read more: Motoring Research