Sales of petrol and diesel vehicles could be phased-out by 2035 in new plans revealed by transport secretary Grant Shapps.
The intent to examine the phase-out date was announced yesterday (30 September) by Shapps at the Conservative party conference in Manchester.
"If we're to become the world-leader in green technology, we must always be looking to expand our ambitions.

"I'd therefore like to see government look again at the 2040 target, and thoroughly explore the case for bringing this date forward," Shapps said.
The transport secretary continued to say the government "should aim" for a new date of 2035 and will need to "test the arguments" and work with the industry to work out how to proceed.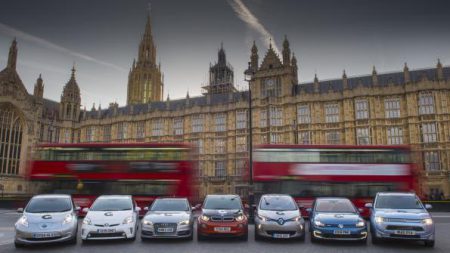 This is a date pushed for by the Committee on Climate Change (CCC) in its net zero report, which recommended a ban of 2035 or earlier.
But Jillian Anable, co-director of the UK Energy Research Centre, University of Leeds, said the phase-out must be brought forward to at least 2032 if the transport sector is to contribute to emissions reductions.
Anable went on to say, however, that even a 2032 ban would be "nowhere near enough".
"This phase out must include plug-in hybrid vehicles as their on-road emissions depend on how many miles are driven on the battery as opposed to the fuel tank."
Read more: Current News