It's reported that the number of advert views for new and used electric models increased a record 28% and 61% respectively versus the previous weekend, but it saw an increase in the number of people sending enquiries to retailers, with one sent every two minutes.
This, it said, suggests that people have been encouraged to actively pursue a purchase. Accordingly, it expects retailers with electric stock to do particularly well this week.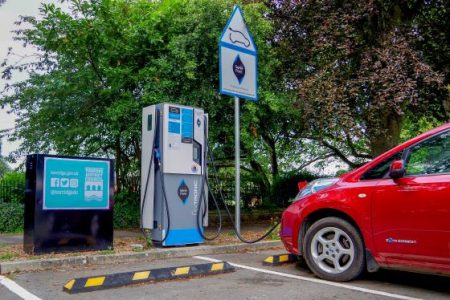 Ian Plummer, commercial director, Auto Trader, said: "This weekend four out of five of the top performing new cars on Auto Trader were electric, with the Hyundai IONIQ 5 coming out top, followed by the Ford Mustang Mach-E. The launch of these 'cool' and aspirational models have been key to shifting the consumer perception of electric. This has been accelerated further by the significant increase in advertising among manufacturers, which is helping to drive awareness and dispel lingering myths.
Read more: MOTORTRADER
It's Time to Go Green!
If you would like to know more about Solar Panels and the PowerBanx range of home battery systems, and get a free instant quote, please complete our online form: