I've always hated driving, but with a small child and public transport out, I have no choice but to get behind the wheel. But could an electric car actually make me enjoy it?
When the government announced that London – where I live – was about to be placed under tier 2 restrictions my heart sunk. Primarily because it meant visiting friends and family was going to become increasingly difficult as the weather turned colder and any tentative socialising I'd tried to do since the summer was about to be curtailed. But as well as restricting mixing between households, tier 2 restrictions also you to avoid public transport where possible. One thing was clear: I was going to have to drive the bloody car again.
Much to most people's surprise I passed my driving test first time when I was 19. By then I was already away at university, and occasionally drove short distances when I came home for the holidays. But as the gaps between the drives grew, my confidence shrank and after a few months I told my dad not to bother adding me to the insurance when it was up for renewal.
As an adult living in London, I never owned a car, even turning down the offer of a second-hand one, reasoning that I wouldn't use it and vaguely aware that 'car things' (i.e. tax, insurance, petrol) were really expensive and would make quite a dent into my salary. When I met my husband he always drove, and apart from the time he developed a nasty stomach bug halfway through a driving holiday along the garden route in South Africa, this served us both fine.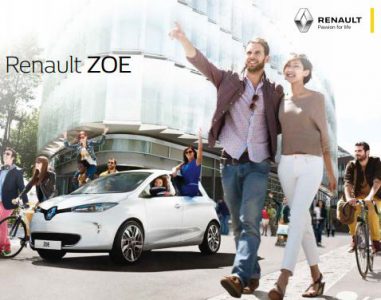 Well it did until coronavirus hit, and with public transport off the cards, a small child and some refresher driving lessons under my belt, I decided to get back on the road. Unfortunately, I don't like driving now any more than I did as a teenager – especially though the busy streets and junctions of North London where I live. The thought of a drive coming up utterly preoccupies me, so I can't think about anything else, and nothing about the act of driving itself comes naturally to me – I'm constantly having to remind myself to check my mirrors, check my speed, remember which gear I'm in and avoid other cars. Ok a slight exaggeration, I'm not that bad, but I would do anything to make the whole experience less stressful and more enjoyable, even if I am driving to yet another soft play on the North Circular.
Something my husband and I have both been interested in for a while is investing in an electric car. It makes sense from an environmental perspective and we'd both heard good things about how nice, and surprisingly nippy, the newest models were to drive. The new Renault Zoe seemed to fit the bill. The third generation of Renault's flagship electric vehicle boasts more power and range than ever before, while its compact size and fact that it comes with a new B Mode that's specially designed for urban driving appeal to us city dwellers. With that in mind we took one out for a weekend test drive to put the car (and me) through our paces.
My husband went first, his enthusiasm for a new driving experience (he's never driven an electric car before) was only matched by our 13-month-old son who appeared to be thrilled by the whole adventure. The car was small, but we were still able to fit in a car seat in the back, a buggy in the boot and various winter coats, jumpers and boots in the back without feeling like we were cramming stuff in – although a family larger than ours might struggle with anything more than a day out.
The iPad-sized display allows you to connect your phone or use the in-built sat nav without having to squint at what's coming next, and as a passenger it felt incredibly smooth and slick. My husband was impressed by just how quickly the car picked up speed, and requested an extension on his turn behind the wheel so he could take it down a junction on the motorway and back through some country roads.
We then swapped over and once I'd relaxed, remembered I didn't have a clutch and done a few miles, I was amazed at how quickly I was starting to enjoy myself. As I drove us home past all the spots that I normally dread – the awkward junctions, tight corners and massive roundabouts that normally put me off getting behind the wheel – I realised they were all significantly easier to negotiate. Without having to think about gears and clutch control, I was able to focus on the drive itself, and for the first time since I passed my test all those years ago, I started to see what other people enjoy about the whole experience. As we got to the smaller, busy roads near our house, I switched to B Mode, which increased engine braking and allowed me to drive with one pedal.
So am I a driving convert? Not quite, but I'm starting to see how I could become one, and it increasingly looks like going electric could be part of my conversion. And it it makes connecting with my friends and family easier while we negotiate this weird time, then I'm all for it.
Read more: GRAZIA
It's Time to Go Green!
If you would like to know more about Solar Panels and the PowerBanx range of home battery systems, and get a free instant quote, please complete our online form: