A new Conservative government would plough an additional £500 million into EV charging infrastructure and new electric vehicles, ensuring there was a chargepoint within 30 miles of each home in England and Wales.
That was the central pledge within Conservative leader Boris Johnson's latest election speech, delivered late Wednesday afternoon, alongside increased investment in R&D and a ramp-up of offshore wind development.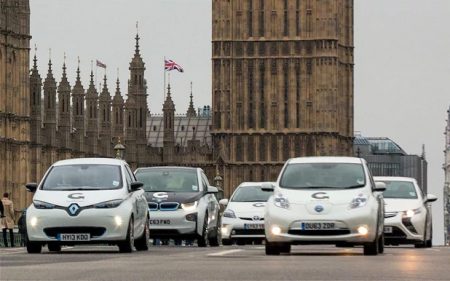 Campaigning for next month's General Election started in earnest this week, with Johnson delivering a speech at the London Electric Vehicle Company's manufacturing facility in the West Midlands, a speech billed as one highlighting the Tories' proposed 'Green Revolution'.
"Here in the West Midlands – the home of the first industrial revolution – we are seeing a new industrial revolution, a green industrial revolution, creating thousands of jobs of environmentally sustainable technologies and thousands of jobs," said Johnson.
Much of the talk centred on the damage Brexit hesitancy has caused for the energy sector and more broadly investment, saying "we have to get Brexit done because it is also the best thing for the economy."
While not explicitly mentioned within Johnson's speech, further detail supplied by the Conservative Party detailed an additional £500 million of funding for electric vehicles and associated infrastructure, coming on top of the £400 million Charging Infrastructure Investment Fund (CIIF) that is up and running.
Read more: Current News
Get The Right PowerBanx For Your Home
If you would like to know more about Solar Panels and the PowerBanx range of home battery systems, and get a free instant quote, please complete our online form: