New electric vehicles will have to feature a noise-emitting device, under an EU rule coming into force on Monday.
It follows concerns that low-emission cars and vans are too quiet, putting pedestrians at risk because they cannot be heard as they approach.
All new types of four-wheel electric vehicle must be fitted with the device, which sounds like a traditional engine.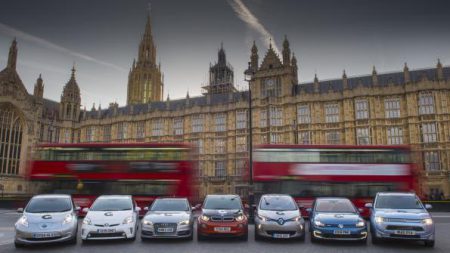 A car's acoustic vehicle alert system (Avas) must sound when reversing or travelling below 12mph (19km/h).
The EU says the cars are most likely to be near pedestrians when they are backing up or driving slowly, although drivers will have the power to deactivate the devices if they think it is necessary.
Read more: BBC